Videos
Watch our live demo from the CSD Launch on February 15, 2022.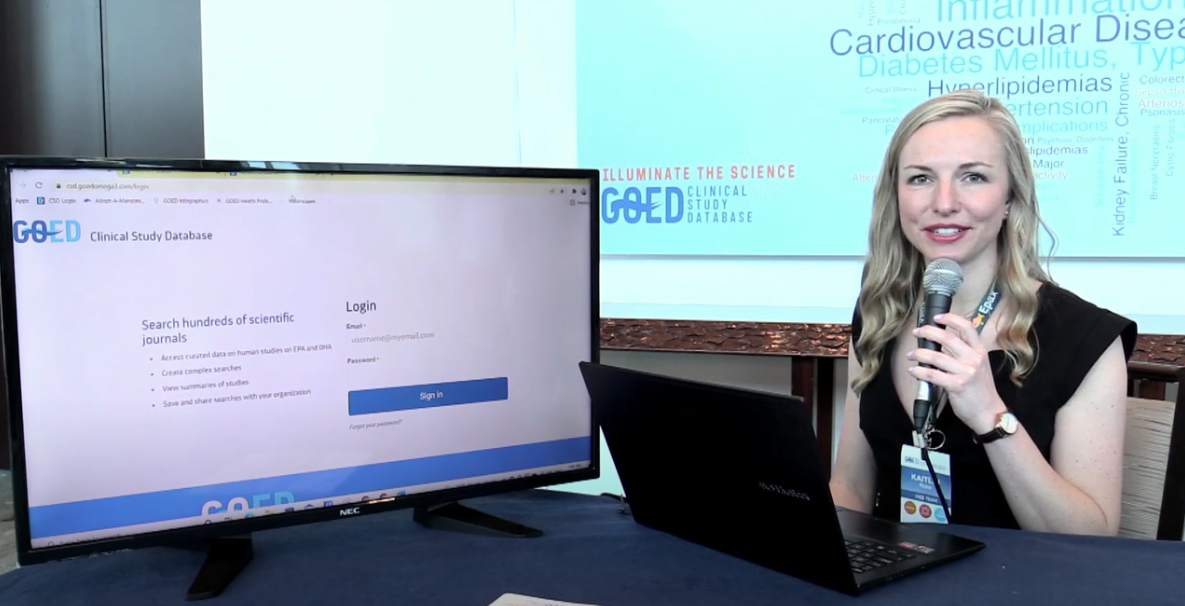 Watch a CSD tutorial on how to enhance your Abstract Search. October 17, 2022.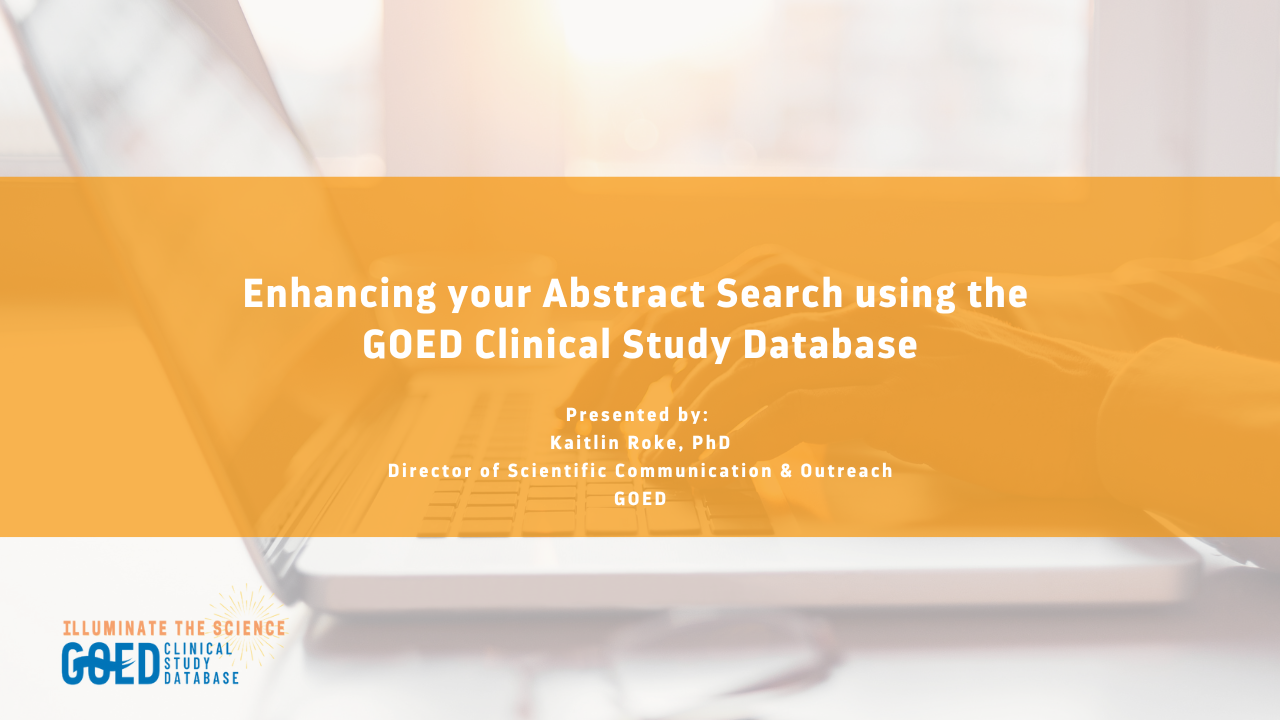 Videos
Illuminate the Science - Webinar 1: In honor of men's health month, we focused on using the database to gain insights on the research on EPA and DHA supplementation and cardiovascular disease and other conditions in men. Passcode: q+9a28bx. June 23, 2022.
Illuminate the Science Webinar 2: This webinar focused on cognitive health and brain health, spelling out the different dimensions, challenges and opportunities related to the topic and their relationships to omega-3s. There are many cognitive tests used to measure outcomes in omega-3 studies and this creates challenges in streamling intake recommendations for brain health. Passcode: SLS%Jr69. December 7, 2022.
Use Cases:
Our database is still new and we are working hard to gather information from our subscribers on how and why they are using this tool.
If you are interested in doing a project with us, please contact our Director of Scientific Communication and Outreach csd@goedomega3.com.
Case Study 1: Using the GOED Clinical Study Database (CSD) to Support the Preparation of a Health Claim Petition. November 7, 2022.
In 2014, GOED commissioned a meta-analysis reviewing the evidence for intake of EPA and DHA omega-3s on blood pressure in randomized controlled trials (RCTs). The results of this publication formed the basis for the US Food and Drug Administration's (FDA) 2019 ruling allowing a qualified health claim that consuming EPA and DHA intake may reduce the risk of hypertension and coronary heart disease. As part of this project, an extensive review of the literature was undertaken. Since this was before the existence of the CSD, we thought it would be interesting to show how the CSD could have been used to compile the research for the project. Click here or the image below to view our video on the topic.
As a reminder, this study showed that EPA and DHA omega-3s are as effective, if not more effective, in lowering blood pressure as some commonly recommended lifestyle changes.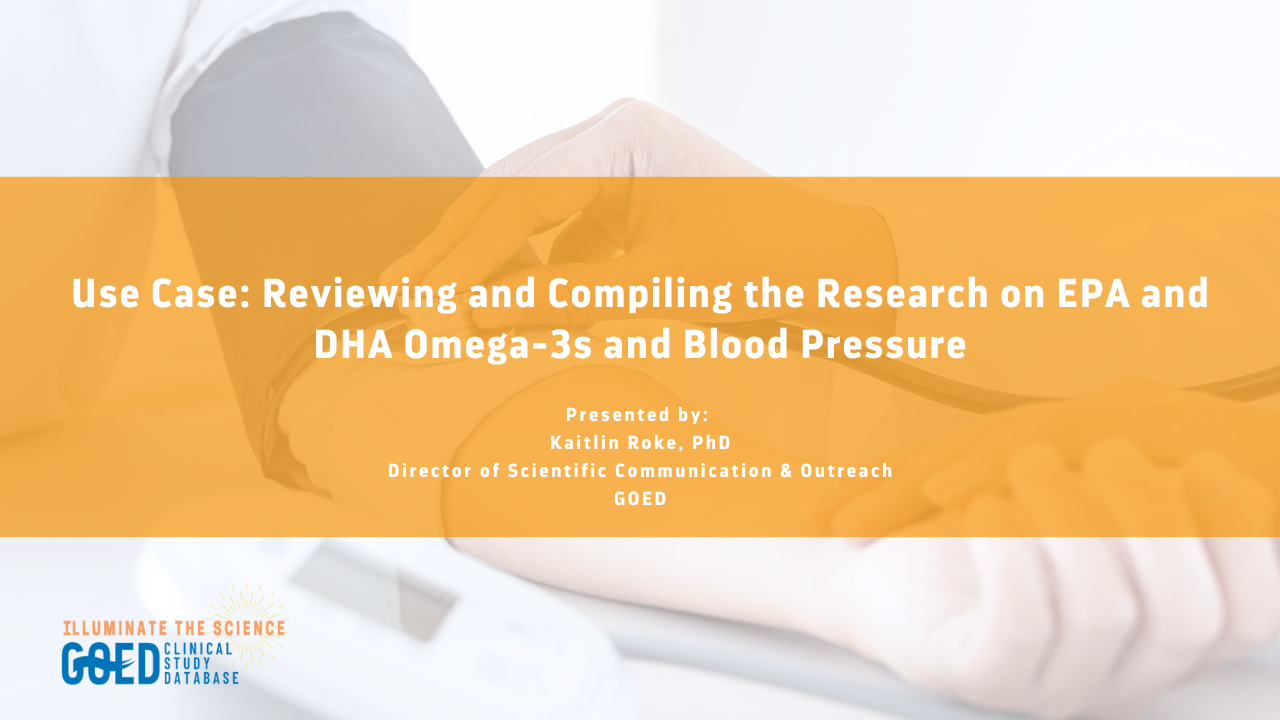 Case Study 2: Using the GOED Clinical Study Database (CSD) for a systematic review or meta-analysis.
One of the most important benefits of using the CSD is how it can help to save people time. The database research team reviews all abstracts that appeared to be about EPA and DHA, and only keeps those in the database that were relevant. This is a hugely time consuming process that the research groups would undertake. What used to take months now takes minutes. A typical systematic review and meta-analysis project may take anywhere from several months to a year to complete depending on how many people were working on the project. The CSD uses PubMed as its background database. So if a research group wants to use the CSD, they may also choose to cross-reference with an additional academic database. Click here or the image below to watch our video on this topic.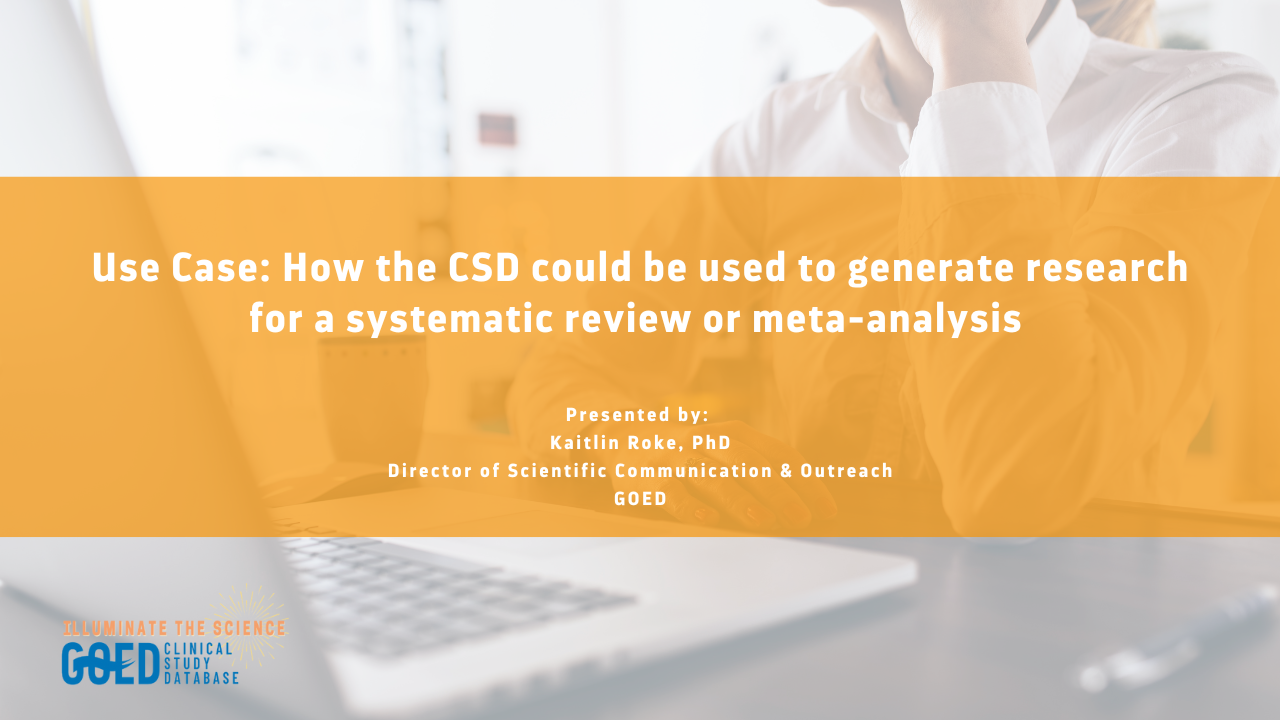 Testimonials
We are working to gather information from our subscribers on their experiences using this tool. Thank you to those who have contributed so far.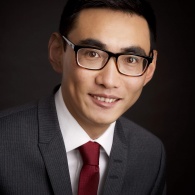 "Our science team has been using the GOED Clinical Study Database since its initial launch in 2021. The tools and functionalities that the database provide are very easy to learn and use. The delivered results meet our expectations and can often guide us in our daily work. In addition, the staff is keen to feedbacks and works hard to improve functionalities and user experience. I think this is a great scientific database for the industry!" July 2022.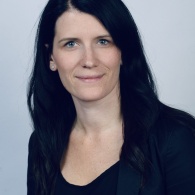 "The GOED Clinical Study Database has been an excellent resource to assist in navigating the literature on omega-3 fatty acids. The easy to navigate dashboard and the filters have saved us a tremendous amount of time." August 2022.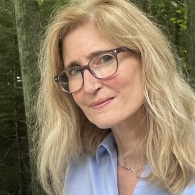 "We are using the GOED clinical study database for efficiently finding answers to our omega-3 science questions. It is an excellent go-to resource that facilitates locating data efficiently. I especially appreciate how comprehensive the database is and its ease of use." December 2022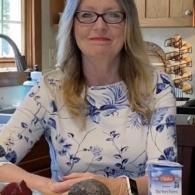 "One of the most exciting things about Omega-3 research is the sheer volume of the published studies. Staying informed, given the rapid expansion of this volume of evidence, has always been a challenge. Until now! GOED's Clinical Studies Database is a phenomenal tool for me and my whole team. The database is now the first place we look. Thank you GOED for making my job easier!" March 2023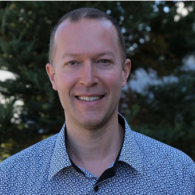 "Having access to the Clinical Studies Database is essential for all companies providing omega-3 products. You'll have contact with a network of GOED experts to address all your database-related questions. This team can also handle your clinical and regulatory inquiries that inevitably arise when using the database for product substantiation." September 2023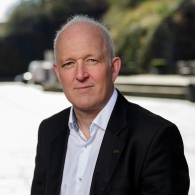 "Keeping an overview of all the publications in omega-3 research is difficult and I often get questions regarding efficacy of omega-3s in all sorts of conditions. My first choice is to screen the GOED clinical database. I know this will give me dedicated results for omega-3s so I save time sorting through non-related articles, and it sorts publications usefully into intervention trials or meta-analyses etc. In addition I can get a quick overview of whether studies were successful. The GOED CSD is a powerful tool together with Pubmed or other search engines and I would recommend its use as a good source of published data in omega-3s." October 2023